Maintaining food hygiene levels in a preparation, manufacture or retail environment is imperative. In England, the Food Standards Agency works with local authorities to ascertain if food hygiene levels in establishments are at high levels.
The key risk is that food could become contaminated and cause illness to the consumer or staff handling food.
Salmonella, norovirus and E-coli are three of the foodborne illnesses which the public hear about on the news.
If an establishment is implicated as the source of an outbreak, large or small, this can have serious ramifications including loss of reputation, loss of business, penalties and legal action.
Labelling
Allergens in food pose a health risk to sufferers. Part of food hygiene maximisation rests on sufficient and accurate labelling of items so that an allergic reaction isn't suffered by a consumer thanks to misinformation.
Best before dates indicate the date beyond which the food may lose quality but it does not immediately result in a health risk.
The Use by date is a legally binding date beyond which a food item should never be sold or consumed because the product deteriorates and presents food safety issues.
Display until dates can be used by food producers to indicate that the date shown is not a definitive limit on safe consumption but this is not regulated.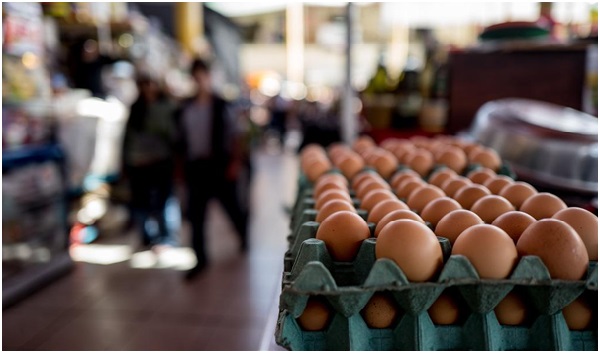 Food safety
Since 2006 it has become the law in the UK and across the EU that food related businesses must have food safety management systems in operation and documentation on their premises, without exception. These food safety management systems employ the principles of HACCP – Hazards Analysis Critical Control Points.
Everyone involved in a food related business mandatorily requires food safety training to ensure that they work in line with current legislation.
There are varying levels of food safety training, inductee, levels 1,2,3 and 4 which are available through specialist training firms including the London based Food Alert.
Level 1 equates to lower grade GCSE's, level 2 to GCSE grades A*-C and levels 3 and 4 are AS/A level and higher for supervisors, management and owners.
Lower grade courses are available online whilst managerial ones are only to be taken in person. Courses can be rolled out at training centres or on the food business' premises.
Here is an overview of the Chartered Institute of Environmental Health (CIEH) Food Safety in Catering course:
Food hygiene and the skills required to work safely are discussed.
Key elements:
Food safety.
Food handling.
Hygiene hazards.
Safe food storage.
Refrigeration, chilling and cold holding.
Cooking, hot holding and reheating.
Temperature control.
Food premises and equipment.
The level 3 CIEH Food Safety in Catering course is the natural progression and line managers and owners should take advantage of the level 4 course in Managing Food Safety which is accredited by the Royal Society of the Protection of Health.
Adherence to the law is not a choice. The small investment in food safety training could save your business and your customers from unwanted and unpleasant situations.